Though we have paused our own social media this week in order to amplify black voices, we feel that taking the time to learn is the first step to becoming actively anti-racist. 
I admit that I have been too passive, and not as active as I could be in my approach to combating racism. From here on out, I pledge to take a stronger stand. Though I will never personally understand what it means to be black in America, I can continue educating myself to become a better ally. Moving forward, I will be more proactive about seeking out black businesses to support. Over the last week, I have also taken the time to diversify my Instagram feed and find more POC to follow and I'm looking forward to continuing to open myself up to new ideas and people who are changing the world for the better. That's a whole other post that I am planning to do.
I am making a commitment to showcase more BIPOC (Black, Indigenous and People of Color) in our Inside the Design Studio series. This is something that I have been conscious of, but I am determined to make sure that the representation in our features is more representative of the diversity of our nation and especially Houston. Our next installment of the IDS features one of the most stylish people I know and she happens to be a woman of color. Her feature has been in the works for months and was already planned for this week. Perfect timing. 
In order to help ourselves, and our readers, with this education process we decided it would be beneficial to highlight literature, movies, local restaurants and stores that are owned or created by members of the BIPOC community.  This is by no means exhaustive. There are much better lists done by people of color who have spent their lives educating about racism. Here are a few links to some of those resources that may help you in your education.
37 Children's Books to Help Talk About Racism & Discrimination
Talking Race with Young Children
12 Podcasts to Hear the Voices and Stories of People of Colour
None of the links below are affiliate links. This is not the time for a white person to benefit from other white people learning how to dismantle the systematic racism in our culture that we created. I encourage you to find black-owned bookstores to support when purchasing these books. Here is a great resource of black-owned bookstores nationwide.
Books to read: 
1. Sister Outsider
2. Homegoing
3. Between the World and Me 
4. So You Want to Talk About Race
5. The Beautiful Struggle
6. Little People, Big Dreams Series
I purchased this series this week for my kids and they love them. While they are only 3 and 5, the stories have given us so much to talk about. They especially love Rosa Parks and Ella Fitzgerald.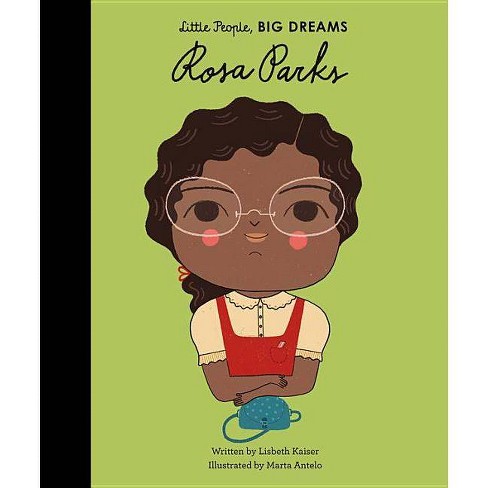 Movies to watch:  
1. Selma 
 2. 4 Little Girls 
3. Timbuktu
4. 13th
5. 12 Years a Slave 
Black-Owned Businesses to Eat in Houston:
The Houston Chronicle compiled a fantastic list for Houston HERE and if you are not in Houston, try www.eatokra.com.
1. Craft Burger
If you're looking for a delicious 10/10 burger here is your next lunch spot! 
2. Earthy Goodness Vegan Icecream 
Time to satisfy your sweet tooth and feel like you're being health conscious as well. 
This Houston staple constantly has a line wrapped around the block –– make sure you don't miss this delicious brunch. 
Indulge in absolutely divine eats at Olive + Twist. You do NOT want to miss happy hour here. 
5. The Stuffed Baked Potato Factory
If you're from Houston you MUST go eat here. Delicious BBQ, great baked potatoes – what else could you want?
Black-Owned Businesses to Shop in Houston:  
1. Kosmios 
Find essentials for all seasons at Kosmios! If you're not in the Houston area check out their online boutique as well. 
This is another one-stop shop for everything chic. Visit them in Pearland or online next time you're in the need for something fashionable. 
If you're looking for a unique made-to-measure suit, this is the perfect place for just that. Let them tailor you, or someone you know, a suit that fits your individualist style. 
Top off any look with the Wright Hat Company. Let them guide you in your search for the perfect accessory. 
Though this is not based in Houston, we couldn't leave it out! Neffi Walker (interior design genius) not only designs beautiful spaces for celebrities but has recently begun selling hand-poured candles and flatware. 
As a company, we are going to be launching a product where a significant amount of the proceeds will go to help BIPOC have their voices heard. More information regarding this initiative will be available in the coming weeks. 
We hope that this list is beneficial to all of us who are eager to learn more and support the BIPOC community. If you have resources that you have found helpful, please let us know in the comments below or send us an email. We'd love to share your resources in future posts!
An imperfect ally,