Summer may just be around the corner, but Debutante Season is upon us! It's time to start making all those big ball gowns for the "diamonds of the season!"
If you've watched Bridgerton, you'll know just how important one's debut can be. It can literally make or break your entire future! You may be ruined if your debut into society isn't perfectly perfect! 
Ok, maybe that's a bit of an exaggeration. Thank goodness we've moved beyond (or have we???) women presented to the open marriage market and wonder if their very future and livelihood depend on them capturing the perfect catch. 
However antiquated, patriarchal, and sexist the origins of a societal debut may be, debutante season is one of our favorite times of the year, especially for Carla Russell, our style maven! Carla loves a good debutante ball and can't wait to meet this year's girls and their mothers. She'll have each and everyone looking practically perfect in no time!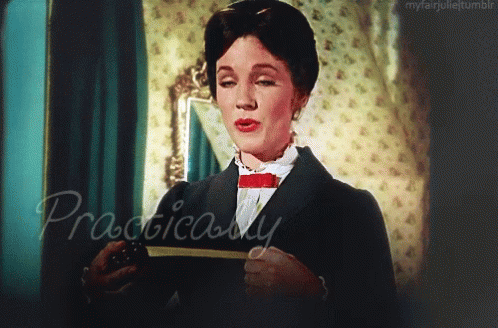 Not familiar with debutantes or want to know more? We sat down with Carla to get the scoop on all things debutante! 
A debutante or deb is a young woman of aristocratic or upper-class family background who has reached maturity and, as a new adult, comes out into society at a formal "debut" or possibly debutante ball.
What is the history of a Debutante?
The debutante tradition can be traced back to England. (Watch Bridgerton if you haven't already.) The idea was that a girl should be presented to society when she reached marriageable age and needed to find a husband of suitable and similar social standing. 
The word "debutante" comes from the French word "debuter," which means "to lead off."
David Peck Client: Anna Ranslem
Why do debutante's wear white?
Traditionally, a young lady's gown was regulated by a set of meticulously defined and strictly enforced rules. These rules varied from monarchy to monarchy, but white was the preferred color for her gown. Wearing white is angelic, feminine, and recognizably different from everyone else at the party.
Over the centuries, styles and fashion have changed, but the one constant that ties early debutantes in England to modern-day American debutantes is wearing white kidskin, above-the-elbow, debutante gloves. The Debutante Glove has been recognized for centuries as one of the foremost symbols of upper-class femininity. A debutante without gloves is not a debutante at all.
What do guests at a debutante ball wear?
Anyone in attendance who is not a debutante should still be dressed in their finest. Women should select a formal, long gown for the occasion, and men should be dressed in a tuxedo. 
MODs (Mother of the Debutant) should feel celebrated and look beautiful in support of their presented daughter. 
David Peck Mothers: Michelle Riddle, Erin Sands, Ashley Birdwell, and Karen Lee
In many ways, it's like a formal wedding, and moms should select a formal gown that is equally as formal as their daughter's deb gown.
Why is the debutante ball relevant and important?
I hope that no one still considers a debut as a young woman presenting herself as ready for marriage!
For me, the debut is an understanding that close friends and family have helped make these young ladies who they are as a woman today. The ceremony is an appreciation and celebration for all who have mentored, supported, and guided them throughout the years. It is also a time for the debutante to be thankful as they enter into the next phase of their life.
What is the Texas Dip? Sounds spicy. 
You know what they say, everything's bigger in Texas. The Texas dip is an elaborate curtsey performed during Texan debutante balls.
The woman extends her arms completely to either side. She points her right toe out to 12 o'clock, slowly tracing it to 7 o'clock, ending with her right foot behind her left. Next comes the most challenging part, where she must lower to a "pretzel-like" seated position while keeping her back straight and arms extended. Then, she must gracefully bow forward while maintaining eye contact with her audience, smile, drop her head, and stand up once again. The move takes about 20 seconds to perform. Super easy... said no deb ever.
The Texas Dip is believed to have originated in about 1909. It's a variation of a bow that debs used to use when they were presented to Queen Victoria. Leave it to Texas to make it that much more difficult dramatic! It's not for the faint of heart. I know girls that have hired ballet instructors to help them learn it!
What is the most difficult thing about being a debutante?
Shopping for the perfect dress. PERIOD!


Why should you be a debutante? What's the point if you're not looking to enter the "marriage market?"
Being a debutante requires commitment, but there are plenty of benefits, too. It's an opportunity to meet friends and families from outside your own circle. You gain confidence from learning to dress and dance elegantly. It's a gift to the parents as it's a moment when their child is seen as an adult, a bit like graduation. The whole experience is an opportunity for you to learn about etiquette and social presentation, life skills that extend well beyond the ball. 
Has COVID affected Debutante Balls?
Covid definitely affected the size of the parties, and how many could attend. Some clubs where the balls are typically held even went as far as canceling balls or postponing them for this year. 
What is a good price range to spend on a debutante dress?
Debutante dresses typically start around $3,500 and go up from there. We have even modified existing debutante gowns that you may already own or were passed down from a sibling. We also sell luxurious, silk-lined, white lambskin gloves for $481 but offer special pricing on gloves for Debs who get their gown from us.
David Peck Clients and their Friends at Lakeside Country Club Debutant Ball
What are the requirements/ stipulations for being a debutante? 
Ladies must be at or about 21 and sponsored by a parent who belongs to a social club where the event is hosted.
Why do you love selling debutante dresses and being a part of the process?
I live vicariously through these mothers and their daughters during this precious time in their lives. Being a debutante is so feminine, fun, and decadent. I also love the dress process because it's so unique!
David Peck Clients: Lainey and Diana Chenoweth
If you want to know more, check out the Houstonia Magazine article about what it's like being a Debutante from a Houston Deb