Getting dressed is not as easy as picking something out of your closet.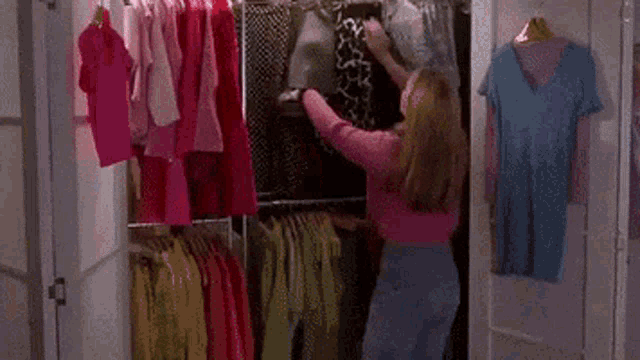 There is an art to picking the perfect color to wear for your skin tone.As if shopping couldn't get any more difficult now you have to add colors...I'm sure that's what you are all thinking. The truth is, it doesn't have to be difficult. Once you know what looks good on you, you do not have to recreate the wheel so shopping should only get easier and more simple.
If video is more your thing, check out my IGTV episode with color expert Brittany Allen from House of Colour!
First let's start with color 101 and learn the basics...
On a color wheel you have warm colors/tones and cool colors/tones. This will come into play once you distinguish if you are a warm or cool skin tone.
Before you buy a new wardrobe, wedding clothes or other special occasion attire, it's best to know how to choose colors that flatter your skin tone. Choosing the wrong color can make your skin and hair appear dull, while the right colors for your skin tone can make you look vibrant. We want you to look vibrant!
1. Determine your skin tone
Warm complexions have yellow undertones, whereas cool complexions have pink undertones.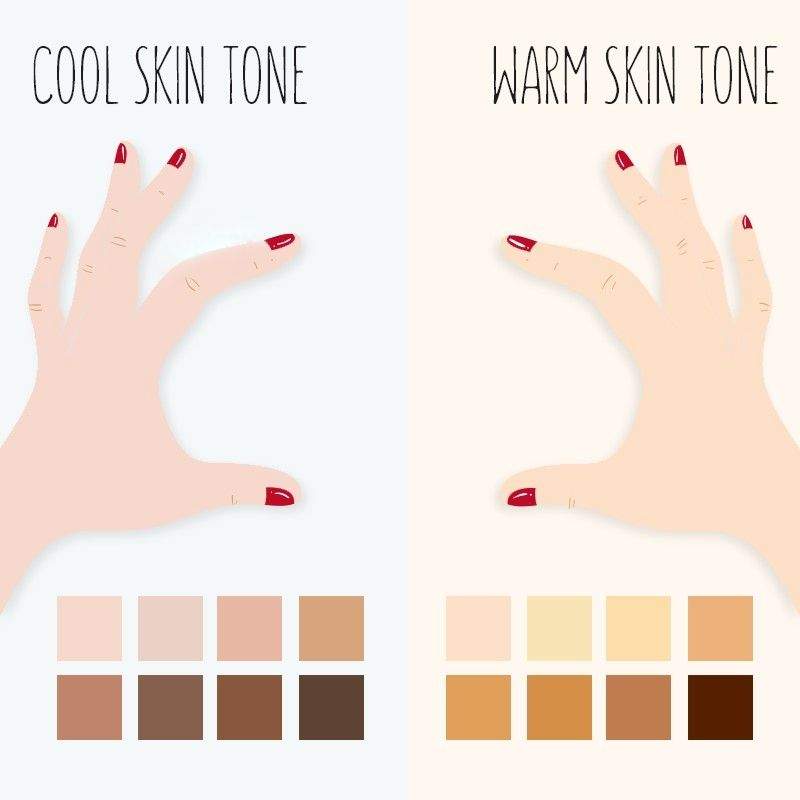 *Always look at the skin on the neck, and chest to determine skin tone, Not your face. As hormones can create redness in women and make them see pink undertones.
2. Determine vein coloring 
The skin on your wrist, elbows, and temples is very thin and has blood vessels close to the surface. If your skin color is light enough, you'll be able to see the veins through the skin in these three locations.
3. Consider how your skin responds to sun exposure
People with cool-toned skin tend to get sunburn more easily, whereas people with warm-toned skin tend to tan, rather than burn. If you find that you neither burn nor tan, or that your burns quickly heal into a tan, you are probably neutral-toned.
4. Determine your season (This was the most helpful for me)
Though in the previous section, you determined whether you were cool or warm-toned, there are two further subdivisions within these two categories. Summer and winter are both cool tones, whereas spring and fall are both warm tones.
Summer: your skin has blue, red, or pink undertones during the white paper test; your hair and eye color contrasts gently against your skin color than winters.
Winter: your skin has blue, red, or pink undertones during the white paper test; your skin contrast sharply against your hair and eye color (pale skin and black hair, for example)
Spring: your skin has golden, cream, and peach undertones during the white paper test. Springs often have straw-colored or strawberry red hair, freckles, rosy cheeks, and blue or green eyes.
Autumn: your skin has golden, warm or yellow undertones during the white paper test.
5. Wear clothes that match your skin tone 
Make an attempt to maintain a steady rotation of colors that work well with your complexion, using other colors either as a pop or as a way to shake up your routine so your clothes don't start looking monotonous.
Summer: wear clothes in lilac and pale blue, and pastel and soft neutral shades with rose undertones. Softer colors will work better than vibrant ones.
Winter: wear clothes with blue or pink undertones, or sharp colors like white, black, and navy blue.
Spring: wear clothes with yellow and orange undertones like peach, ochre, and coral.
Autumn: wear warm, deep colors like coffee, caramel, beige, tomato red, and green.
 Colors for different skin tones
See, anyone can be a celebrity stylist with these tips. The next time you go shopping remember these simple steps and choose the right colors for your skin tone!
COLOR ANALYZE YOUR OWN FACE AND CREATE YOUR OWN PALETTE. CLICK HERE