If there's one question I get asked more than any other is, "What kind of shoe should I wear?"
It doesn't matter what event or how fashionable someone is, they always want advice on shoes. My philosophy on shoes is pretty simple. If you can't see them, make sure they are simple and comfortable. You don't need to go all out getting the latest fad, you just need to make sure that your feet can survive a (long) evening in them without your wanting to chop off your feet at the ankles.
Finding comfortable shoes that are also attractive used to be much harder, but there are a couple of companies lately that have done a GREAT job of creating a good looking shoe that can last with you all evening and that look good to boot! These shoes are ones that I've recommended time and again and our clients rave about how comfortable they are and that they were so glad that they didn't shove their feet into a beautiful but painful shoe.
Here are 3 "rules" that I suggest:
1. Be a Blockhead
Unless you can see the shoe and the look of the heel matters, opt for a block heel or a wedge. Not only are they perfect for outdoor weddings and events, the sturdiness will help you dance the night away in comfort without worrying if you are going to twist your ankle.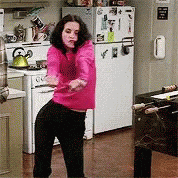 2. Strap One On
Forget what your mother told you about ankle straps cutting you off. When worn under a long dress, it simply doesn't matter. What does matter is that you won't be searching blindly for your shoe if it slips off. Also, you'll feel way more secure knowing that your feet are firmly in place for that first dance.
3. Metallic Mixers
Gone are the days of the "nude" sandal because when did that ever match anyone's skin tone? Instead, opt for a soft metallic. I tend to prefer a metallic that's not too gold and not too silver. They tend to look great on almost every skin tone and will end up being versatile long after the wedding. 
Now that we've laid the ground rules, here are some of the best shoe options we've found.
First up, let's talk about Loeffler Randall. Many people know them for their signature bow front shoes, which I love, but they also have several other styles with a sturdy block heel that are perfect for attending any event. They also have several heel height options (including a platform option for those wanting extra height) which is rare in a block heel. 
Like the classic LR shoe, this one come in multiple colors and has a comfortable 3.5" heel. It's a more streamlined look than the original with a bow. 
 
Dahlia Almond Pleated Bow Heel
This 2" heel version of the classic LR bow front shoe will last you all evening. It comes in multiple colors, making it super versatile. 
 
You can't go wrong with this classic LR 3.5 inch heel shoe. It also comes in multiple color options. You're sure to fine one that works for your event. 
This is one of the newer additions to the LR roster and I love it.  It has a 3.3" block heel and there are a couple of color options to choose from that are sure to go with any look. 
Natalia Black Platform Bow Heel
The platform version for those who are vertically challenged or want a little extra height. It's got 4.5" heel, but a 1" platform, so in reality, it's not any higher of a heel to wear than the classic LR shoe. 
Another go to brand is Stewart Weitzman. I'm sure you've heard of them before, I mean who hasn't? They're known for high fashion and high function luxury shoes that inspire woman to exude confidence while being comfortable with every step. They have a classic, block heel, strappy sandal that our clients swear is the best. 
Stuart Weitzman updates its 'NudistCurve' sandals with a sturdy, manageable block heel and slightly thicker two strap design. This pair is made from smooth white leather and has square toes. Wear yours with anything from cropped denim to printed dresses. Heel measures approximately 75mm/ 3 inches
NearlyNude Highshine Suede Ankle-Strap Sandals
Stuart Weitzman's iconic NEARLYNUDE sandal offers a block-heel twist on their signature NUDIST stiletto. Crafted by artisans in Spain, it is defined by its timeless, minimalist sensibility, plus its 3.2" block heel offers just the right amount of lift without sacrificing comfort. It is finished with a sleek ankle strap that enables it to be adjusted for your own personalized fit. 


NudistCurve Metallic Leather Block-Heel Sandals
Stuart Weitzman's Nudistcurve sandals are crafted of metallic leather with a chunky block heel. 3" heel.
The DANCER 75 BLOCK SANDAL offers a double-strap SANDAL look. It has an elegant, minimalist sensibility and features a 3" block heel that is engineered for the perfect amount of lift without sacrificing comfort.
 
The NUDISTLUCITE 85 WEDGE is a classic sandal design with a fashion-forward Lucite wedge to create a look that's equal parts timeless and timely. Crafted from Lucite, this sculptural 3.4" wedge is designed to blend into the background to create a leg-lengthening effect while also offering the sophistication of a stiletto without sacrificing comfort. It is finished with a strategically placed toe strap that prevents the foot from slipping, and its adjustable ankle strap makes it easy to customize your own fit.


The NUDISTCURVE 35 BLOCK SANDAL is an update on the minimalist NUDISTCURVE sandal silhouette.  It is constructed with sleek lines, including a slightly curved back and an on-trend square toe, and an extra-comfortable new fit for even more versatility. This fashion-forward style is set on a wearable 1.4" block heel that gives just the right amount of lift for every day. It is finished with an adjustable ankle strap that allows for a personalized fit, so you can wear it anywhere and everywhere in style and comfort.​ 
Stuart Weitzman's iconic NEARLYNUDE sandal offers a block-heel twist on our their NUDIST stiletto. Crafted by artisans in Spain, it has a timeless, minimalist sensibility, plus its 3.2" block heel offers just the right amount of lift without sacrificing comfort.
Sam Edelman makes a great budget alternative.
A wide strap, ankle closure, and thick, solid heel give these shoes a classic look while being comfortable enough to keep you on your feet from day to night. Heel height: 3.5 inches
JCrew also has a nice sling back option
Introducing J Crew's new, oh-so-occasion-ready sandals. With tubular leather straps and a just-right heel height, they're ideal for wedding dance floors and date nights alike. Plus, we love how they look dressed down with your favorite straight-leg denim too. Bonus: An elastic insert at the heels adds comfort and ensures a snug fit.
These next two shoes we bought for the showroom so our clients would have shoes for trying on dresses. I can't tell you how many have ended up buying them for themselves! There's a standard heel version as well as a block heel. They come in a ton of different colors. The rose gold seems to be the one that works well with almost everything.
This is a 4" block, strapped heel, the IDIFU Women's Chunky High Heel Sandal Is made with high quality man-made material, lightly padded insole, durable out-sole and ultra-soft lining. With a cute straps and an easy buckle, it's perfect to wear for any occasion!


Simple and comfortable design, this heel features a classic open-toe in smooth vegan leather and finished with latex padded insole for comfort. With a rubber sole and a 3.35" inch heel height, the ZriEy Women Heeled Sandals Cross Ankle Strap definitely look amazing. 
There are so many shoe options out there. I hope this list helps you find the perfect, comfortable shoe for your next wedding (or any other event for that matter! Let us know which ones you end up getting!