I've been wanting to feature today's guest for EVER and I'm so glad that we were able to sit down with her for today's edition of Inside the Design Studio. Crystal helped orchestrate one of the most magical gowns that we've ever done (here's a whole post about it) and I still dream of having another moment like that (cue Kelly Clarkson).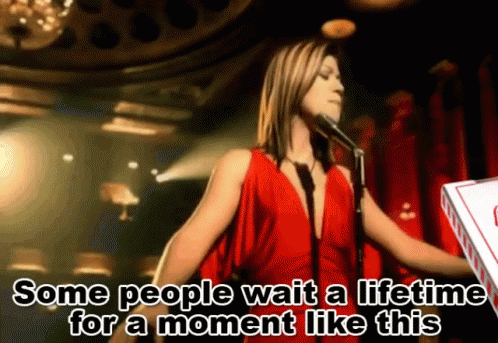 How did we meet?
You probably don't remember, but I met you in 2013 (I DO!). I was helping a fellow coordinator with a styled shoot for her business and she sent me to your showroom to pick out some dresses that you agreed to loan to us for the day. I was still fairly new to the world of wedding planning so working with a phenomenal designer like you never left my memory. A couple of years later, in 2015, I was coordinating a wedding for my client Shon Johnson. Shon wanted a custom dress made for her wedding so I called you immediately. You literally created Shon's dream dress and were the kindest and professional person to work with throughout the process. Our client loved every single detail of her dress and you made a forever fan out of me! (BLUSHING)
Tell us about yourself!
I am the owner of Jane Deux Event Management and Consulting, which is a full-service event planning firm based out of Houston, TX. We provide event planning solutions in the US and International locations for corporate events, weddings, non-profit events, private parties, and sporting events.
My team is comprised of two event producers with over 20 years of combined experience. We lead a team of several skilled event planners who contribute to the overall success of our company. The goal for our clients seeking event management is to eliminate the stress and anxiety that comes along with planning and executing high-level events and allow them the joy of being able to focus on the core aspects of their work. Our consultants apply skill, organization, patience, creativity, and foresight to our client's vision. We strive to always produce memorable events and lasting impressions that will forever be a part of our client's story.
Prior to starting my company, I was the account coordinator at a public relations firm in Oklahoma City. I worked on accounts for corporations, non-profit organizations, oil and gas companies, and engineering colleges. At the firm, my main role was to provide media relations for my clients and to use their projects and accolades to situate them as the industry experts in their field. I planned numerous events while at the PR firm and used the knowledge that I gained to later start my own event planning company.
In 2010, I left the firm to go back to school to study strategic communication while simultaneously working on the startup of Jane Deux. I began to take on events for friends and family for free, learning the business as I go.
When I graduated with my masters in the Fall of 2012, I found myself at an impasse knowing that I needed to work full time, but realizing the Oklahoma market wasn't providing the clientele or resources I needed for my vision. So, one day, I was surfing the Internet looking for an opportunity to get my company name out in a bigger city. I found a bridal show taking place in Texas that upcoming weekend, so I created as many business cards and brochures as possible, jumped in my car and drove to Houston. I did the bridal show and secured 14 weddings for the year. Once the show was over, I knew that Houston was going to be my new home. So, I found an apartment and moved to Houston two weeks later. Taking that leap of faith and relocating to Houston proved to be the best decision I've ever made.
I've been an event producer for 10 years now and I can truly say this journey has been worth it. It can be a bit exhausting managing multiple accounts at the same time but my reward comes every time I send a bride down the aisle and every time a client thanks us for bringing their vision to life. What I love most about what we do is that all of our clients set aside time, money, and resources all for a common goal - To have fun! Having a good time is always the main objective for our clients and we get to create a space and an experience for each client that they will carry in their memory for a lifetime. 
What is your most-used emoji?
What was the worst haircut you ever had?
Probably when I cut my bangs in elementary school.
What's the most embarrassing fashion trend you used to rock?
Jnco Jeans. SMH
You have your own late-night talk show, whom do you invite as your first guest?
 Michelle Obama
If a movie was made of your life, what genre would it be, who would play you?
 Comedy played by Issa Rae
You have to sing karaoke, what song do you pick?
"Bills, Bills, Bills" by Destiny's Child
What's the best piece of advice you've ever been given?
My best friend once said, "Crystal, you are a woman and you have the right to change your mind however often you'd like without feeling guilty"
Simple but changed my life.
When you die, what do you want to be remembered for?
The relationships that I had with my friends and family. 
What would the title of your autobiography be?
"The Life of Crystal Sowah… I can't make this shit up"
What was the worst job you ever had? 
Telemarketing at APAC in Oklahoma City.
Which band/artist-dead or alive would play at your funeral?
K-Ci and Jojo
What's your favorite place of all the places you've traveled that feels like home and is not where you currently live?
Ghana, Africa
What's one thing we don't know about you?
My ultimate goal is to split my time between the US and Ghana. Ideally, I'd do half a year here and the other half there for the rest of my life. 
If you could hang out with any fictional character, who would you choose and why?
Sasha Fierce… because that's basically like hanging out with Beyonce.
If you could choose any person from history to be your imaginary friend, who would it be and why?
Harriet Tubman because she was fearless, and I need some of that fearlessness to rub off on me.
What is your favorite curse word?
 The F*ck
What profession other than your own would you like to attempt?
I'd try to be an attorney

What is your greatest fear?
Losing my parents.
What is your idea of perfect happiness?
Being in my right mind, being able to smile, being able to sleep with no worries, and being able to love without doubts.