I can't exactly remember the first time I met Laura Max Rose, but somehow I can't imagine life in Houston without her.  I've known her mother, Leisa Holland-Nelson, for almost as long as I've been in Houston, so it makes sense that Laura would make it onto my list of favorite people. She's got an inquisitive mind, a talent for interviewing (hence her latest project), and a genuinely compassionate and empathetic world view that is inspiring. 
Laura Max Rose is the definition of a boss! She's done it all, from owning her own marketing and communications business to being a mother and having her own podcast. She currently resides in lovely Houston Heights with her husband Ben (who is now running for Harris County Attorney), two precious children Selma and Violet and adorable golden doodle, Hampton Rose.
Tell me how you started! 
I graduated from Northeastern University with a degree in broadcast journalism and built my own marketing and communications business, where I focused on social media marketing and website design and development for a wide variety of entrepreneurs, shop owners, artists and beyond.
I'm currently coming out of maternity leave after having our second daughter and putting all my focus on a dream I've had for quite a while: in the early fall, I launched a podcast on motherhood and politics called "Look Ma' No Hands." I interview experts in fields pertaining to motherhood, mothers themselves and all-around heartwarming and thought-provoking folk whom I hope will make everyone's journey easier, fuller and more joyful. "Look Ma' No Hands" can be heard on Apple Podcasts, Spotify and anywhere else that podcasts are streamed.
I hope you'll follow along (Instagram, @lauramaxrose) and tune in!
Okay let's get nosey! 
What is your most used emoji?
The laughing hysterically one. And the one that's upside-down. I use the upside-down one a lot when I'm texting my mom-friends during bedtime.
What was the worst haircut you ever had?
Oh gosh. Ben and I went on a trip to Italy and I got the hair-chop of a lifetime – I went from having waist-long hair to a pretty chic bob. I wanted it to be a littlebit shorter which eventually grew into a lot bit shorter (we've all been there) and eventually the hairs on the back of my neck were so short they were shaved. Not a big deal for some, but for a girl who's had long hair almost her entire life, it was a bit of a shocker. It wasn't my best look, looking back, but at the time, I actually loved it.
Who was your childhood actor/actress crush?
If any 90s girl doesn't answer this question with "Leo…"
What's the most embarrassing fashion trend you used to rock?
Too. Much. Sunless. Tanner.
You have your own late-night talk show, who do you invite as your first guest?
Ellen DeGeneres. She is such a force, but she's had such a journey. We often forget that. We see the finished product but we don't see how hard it was for her to arrive at where she is today. I would want to give as many people as possible the opportunity to hear her story and feel encouraged by how "one day at a time" most success stories are.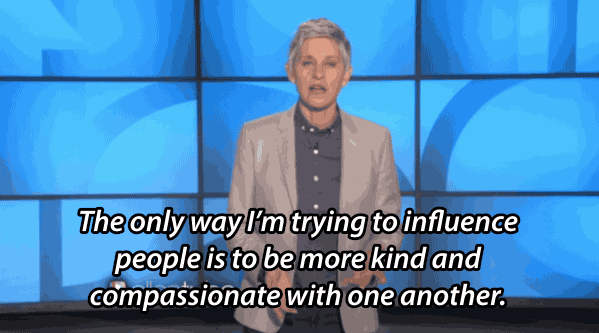 If a movie was made of your life what genre would it be, who would play you?
Romantic comedy, Brunette Rachel McAdams.
You have to sing karaoke, what song do you pick?
Anything Adele.
What's the best piece of advice you've ever been given?
Do no harm, but take no shit. In hard times, take it one day – or even one minute – at a time. You don't have to solve all of your problems at once, just do the next right thing. A whole lot of little right things turn into one very big great life, but you can't do it all at once.
When you die, what do you want to be remembered for?
Being someone who listens when you talk, who tells the truth, who helps lift the weight. Someone who makes you feel good enough to do whatever you need to do to live the life you want to live. Someone who gets it. That, and most importantly, the love I have for my family.
What would the title of your autobiography be?
It depends on the moment, but right now, the title would be "If we're being honest…"
What was the worst job you ever had?
I worked in retail and in restaurants in high school and college. There's a very high level of respect I now have for anyone who works in a service industry after those experiences, and I'm glad I do. Some days were just brutal.
Which band/artist-dead or alive would play at your funeral?
Michael Bolton.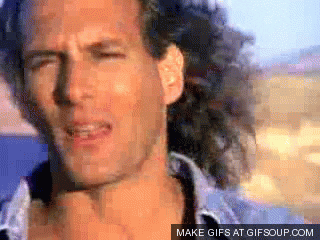 What's your favorite place of all the places you've traveled that feels like home and is not where you currently live?
Milan.
What's one thing we don't know about you?
The first 20 years of my life were wrought with challenges. I was a sophomore in college when I made a decision to stop running away from my pain and to start facing it so I could have the kind of life I have today. You have to face your pain in order to let it go. It's the hardest and most worth-it thing I've ever done.
If you could hang out with any fictional character, who would you choose and why?
The entire Rose family from "Schitt's Creek." OMG.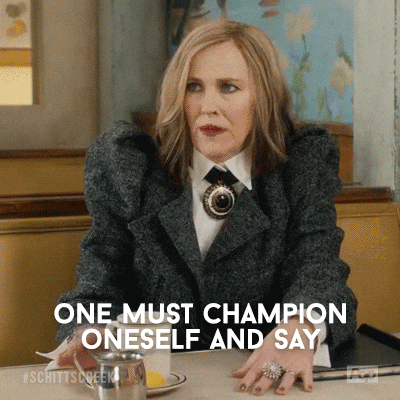 If you could choose any person from history to be your imaginary friend, who would it be and why?
A revolutionary war soldier. I would want him to tell him all the things about his life.
What is your favorite curse word?
F*ck. Whenever I say it, I have to tell my oldest daughter I'm talking about foxes. We talk about foxes a lot now.
What profession other than your own would you like to attempt?
Photography. I just got a DSLR camera and I'm actually taking a "cake smash" photo for my friend's one-year-old in a week. If it goes well, who knows?! Maybe I'll find myself a little side hustle...
What is your idea of perfect happiness?
To love and be loved in return, ideally while traveling with my husband through Europe. And to be there for my babies - I can't wait to hold their hand through the big life stuff.
What is your greatest fear?
My children somehow not knowing how much I love them. It's just the most important thing in the world to me that they do, you know? But I really think they know, and that they'll continue to know. And it took a long time for me to be able to say that.