If you know me, if a good DIY is trending, I just have to try it. I have tried my hand at peel and stick wallpaper, large canvas art, sponge painting (my 90s self thought it was so cool), and furniture refinishing. So, it was only fitting that I try this very cool candle hack that I have seen on TikTok and Pinterest, and I have to say I am A FAN!!!

I've been drawn to these architectural, tapered candles, but they always seem to cost a fortune. I like to change my style and decor a lot, but I could never justify the splurge.
This hack is affordable and so much fun, not to mention a simple way I can change my decor without breaking the bank! I am so excited to share this little life-brightening hack with you and show you what I made.
First you will need:
Warm Water NOT Boiling or Hot
Follow the YouTube Video for Instructions.
Design Inspiration: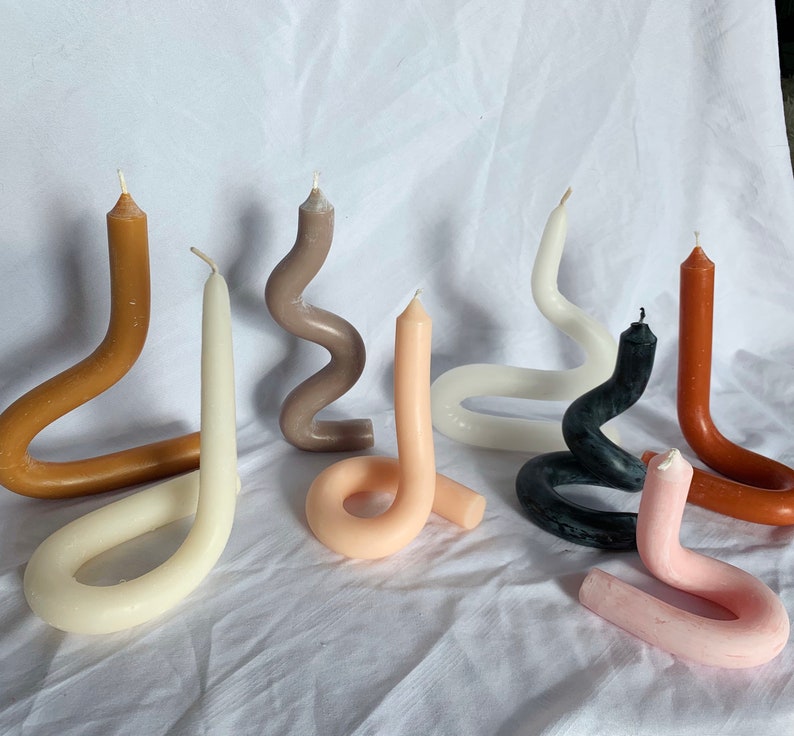 My Creations
The process was easier than I thought. I made my first mistake early on when I boiled the water rather than warm/hot tap water from the sink. It doesn't take long for the candles to become pliable when soaking in the water. When I was done shaping them, I used a vegetable peeler to flatten the bottoms while they were still soft. A very therapeutic Saturday was had while making these!
Little Tip* The longer the candle, the better!
If you are not a fan of crafts don't worry...We have a collection of them already made! 
Enjoy LeAnn Rimes serenading you while you create your dream candles!