To say that I've been dying to tell you what I'm going to announce is not even an exaggeration. Since last summer, I've been working on this plan, and everything is falling into place to fill you in FINALLY on the BIG NEWS!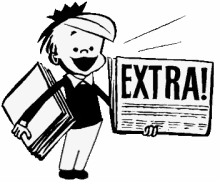 If you've visited us recently or even in the past couple of years, you'll know that we were getting a little cramped. We've made do by re-organizing and shuffling things around, purging, and just dealing with more clutter than I care to have in my life. Don't get me wrong. I LOVE our current location. It's just that we were quite literally bursting at the seams (Yes, it's a dad joke. Just deal.) 
Well, plans have finally come together, and we are…
MOVING and EXPANDING!!!! 
But where you might ask?! I'll tell you. Having had multiple office/workroom/boutique spaces over the last 11 years in Houston (That's a whole other thing. How have I been here for 11 years!!!), I've grown to love my work neighborhood. We're in Tanglewood/Memorial, with easy access to the rest of Houston, meaning that you can avoid Galleria traffic if needed to get to us. It's been great being here for the past six years, and I didn't want to change the location much except to gain more space and upgrade our visibility.
Last summer, I started looking at places all over Houston, even toying with the idea of buying a house and converting it. The problem was that every time I found a place that would work, there was either a ton of work needed, or I couldn't easily change the usage to be commercial. So when nothing came up, I gave up the search and tried to figure out if we could expand in our current location. I started working on plans to expand in September, but it was not as easy as I thought for a variety of reasons.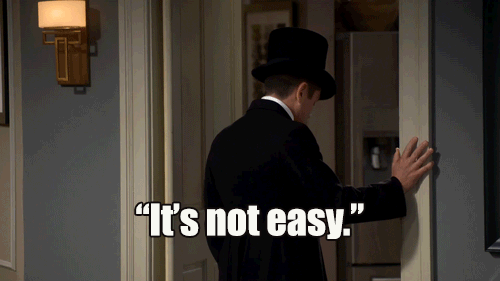 I had all but given up when I got connected to Jason Gaines of NAI Partners, and things started to happen. In January, Jason compiled a dossier of 6 potential new spaces that wouldn't have occurred to me but were in the little "bubble" I had specified. Boy, did he nail it. Two properties were super exciting and could work, so we visited. It didn't take long for me to see that 1922 Fountain View in Fountain View Square (right at San Filipe next to Rice Epicurean Market and Barnaby's) was perfect. It wasn't just one space, but two spaces that we could combine into one, giving us the ideal amount of space. I hadn't considered many traditional retail spaces because our business model is so unique in that we have our atelier/workshop on site for all of our custom work. I didn't think we could find a place that was the right size for the right price for it to make sense, but we did!
Things never quite happen as quickly as they seem to in movies, but we negotiated a deal that works well for the business. Lease signed! 
So, what does that mean? When are we moving? What is the space going to look like? Are we having a Grand Opening and when???
I have some of those answers but not all.
When is the move?
Good question! If you had asked me 4 or 5 months ago, I would have thought June 1st, then July 1st, then August 1st… Guess what? We're still waiting on our final permit from the city for buildout. They have been super backlogged, so fingers crossed we get the permit very soon, and we can start construction. Until then, I have NO idea!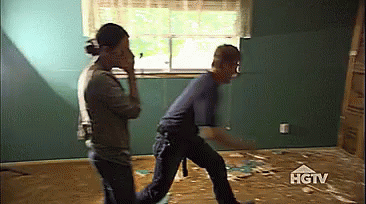 The good news is that we did receive a demo permit, and the demo is mostly complete. Once we have the final permit, the rest of the buildout should be relatively quick. If anyone knows anyone at the city permit office that can get us on the fast track… I wouldn't be mad. 
What will it look like?
GORGEOUS. Ha. Of course, I'd say that. But honestly, it is. I am over the moon excited about the design plans. I've been pinning and planning for years, and I can't wait to show you what we are going to do. The whole process will be documented on video and the blog every Thursday until we finish!
For now, I'd highly suggest that you start following me on Pinterestif you aren't already. I'm going to be pinning all my inspiration and selections as they happen so that you can have access to all that I'm planning! I'd also suggest you subscribe to our Newsletter so that you get the updates every Thursday.
The vendors we are working with are beyond beautiful. I'm blown away by what we will be able to create with the space, and I'm so thankful for every vendor who has come on to help us. So good.
When's the Grand Opening?
Right now, I'm hoping for a big party in mid-September, but I'll keep you updated as I know more for sure!
 
If you are expanding, are you hiring? 
Yes! We are actively growing the team in the front and back of house! If you know anyone that would be interested, let me know! We're especially looking for experienced sewers and salespeople!
I'm sure you have lots of questions (as do I), so let me know what you're interested in learning, and I'll try to include answers in an upcoming post.
Thanks so much for following along! I can't wait to share more with you!