DEMO DAY!!!
We may still be waiting on building permits (ahem… City of Houston, we're going to need you to step it up, please), but demo is DONE! Here's a quick video recap of what we opened up so that we can put it all back together (in a different way, of course). 
If you missed my initial announcement about our big move and new space, check it out HERE! 
While I can't wait to get to showing you the design process (NEXT WEEK!), I'm equally, if not more, excited to tell you what the space MEANS. There's a big WHY behind all of the choices I'm making about how I'm decorating the space and the other vendors we will be carrying. 
My mission is to empower women through design, and I think that we do a pretty good job of doing that with clothes, but I feel like there's more that we can do. As a cis, white male, I have built-in privilege. That doesn't mean I haven't struggled and that I haven't had hard times or worked hard. Not at all. What it does mean is that by simply being born who I am, I have a leg up on others who might be of another gender or race. I'm not going to solve inequity in the world single-handedly, but I can use my voice and platform to promote artists and designers who have historically been underrepresented.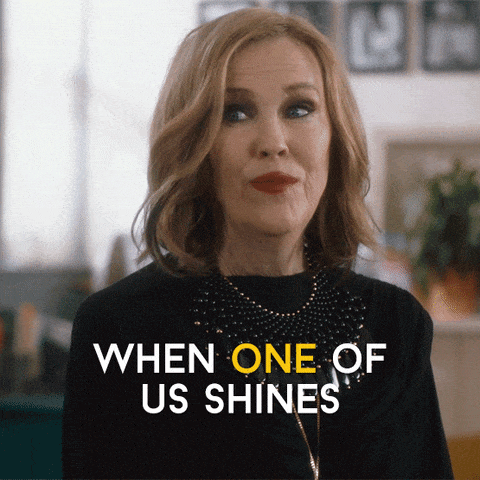 That's why I've made a conscious decision to seek out contractors, architects, vendors, artists, designers; you name it, that fit the following criteria:
Women founded/owned businesses
Minority founded/owned businesses
Local, small businesses 
Now, it may not be possible to source everything for the buildout from a company that fits one or more of these criteria, but I'm doing my absolute best. It's important to me that the space has meaning and a purpose beyond just making pretty clothes. 
I'll be sharing more about the artists and designers that we will be carrying once we've opened the new store, but for now, I'd love to introduce you to our awesome (female) contractor, Lesley Crawford, owner of Cannon Construction.
And Courtney Thomas and Marisa Engelhardt of Studio Cue, a brand new, female-founded architecture firm here in Houston! (Website coming soon!)
I'm so excited to have been introduced to these ladies, and I am thrilled to share the work we are doing together to get this space ready for our big grand opening (soon).
Stay tuned because next week, I'm going to be sharing my inspirations behind the design and layout of the space! 
Oh! If you know any vendors, artists, makers, etc., that fit our criteria, let me know! I'd love to see if they would be a good fit!